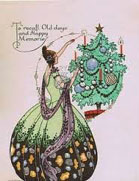 Celebration of Christmas in the 1920's was very much like the Christmas season of today. There were Christmas trees, wreaths, garlands, lights, candles, goodies, toys, stockings, ribbons, bows, nutcrackers, cookies, cakes, pies, nativity sets, train sets Christmas villages and of course, Santa Claus. In the 1920's, there was the local Department Store, Sear's catalog, the 5 and 10 cent store and a lot of hand-made gifts for exchanging.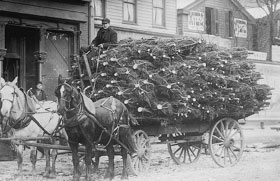 Today we have a multitude of options for shopping, a myriad of wonderful sophisticated gifts and we can shop locally or by on-line order. In the 1920's Christmas cards were sent to keep in touch and that tradition is still popular today. Todays communication has many possibilities to get in touch with family and friends whereas in the 1920's dropping a note in the mail or if you were lucky to possess a telephone were the ways people stayed in touch. Going to grandma's house was popular then as it still is today although the means of transportation is quite different. In the 1920's a sleigh ride or a Model  T jaunt could get the family there since Grandma didn't live that far away, but today families can travel hundreds of miles to visit relatives on modern highways in late model autos.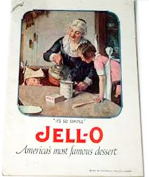 Rural families in the 1920's could cut down their own Christmas trees while entrepreneurs would cut wagon loads of trees and bring them to the cities to sell. Along with some candles, the tree illumination in the 1920's had bulbs that would burn out often and had to be replaced once they were located, as all the bulbs would go out during the event. The Christmas tree had hand-made ornaments, fruit, candy, tinsel, and popcorn balls and strings.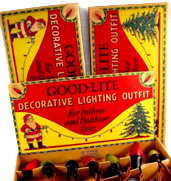 Christmas dinner in the 1920's had traditional family menus served up and today they still have the family favorites. Duck, chicken, turkey and ham were popular then and today as well along with trimmings of homemade cakes, pies, yule logs, cookies and marmalades. Jello could be seen on 1920 tables and is enjoyed today as well. Under the tree many presents were found like dolls, tin toys, hobby horses, wagons, skates, stockings hanging on the fireplace, hand-made clothing and books.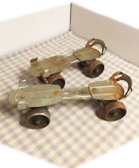 Today the toys are much different. Electronic, digital, multi-use and self-assembly types to mention a few along with the usual socks and sweaters too. Midnight mass was a tradition that still exists today. Christmas services, Christmas Carols, Holiday plays were popular back then as they are today.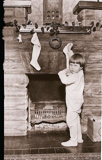 There was no refrigeration, perishables were kept cool with blocks of ice. Bottles of holiday cheer were illegal in the 1920's so if the family wasn't making their own they could get a doctor's prescription for medical liquor at the drugstore. Most homes in the 1920's had smokey chimneys fueled by coal which was cheap. Homes had little insulation in the 1920's while today the modern home is insulated and heated with natural gas. So today it's easier to stay warm for Christmas than our 1920 relatives did. But enjoying Christmas today is as important as it was for our ancestors in the 1920's.