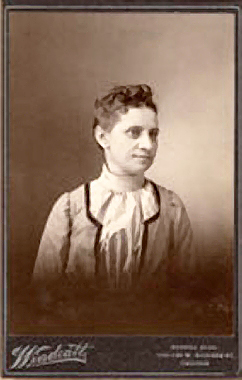 The photo of the Slavic woman dates back to about 1900. At that era getting your picture taken was a big deal—not to mention expensive. She looked into the mirror thinking "I've got to do my hair!" First she curled her hair up. Then set it with bobby pins while still wet. Finally! The hair was dry. Out came the bobby pins. She looked into the mirror again. "Just right" she thought!!! Out the door she went heading to Windeath Photo Studio on Madison Street.
She might have come from Glowitz, (German Spelling) a village in Northern Poland. The Slavic spelling is Główczyce. Before 1648 the area was part of Duchy of Pomerania; for various periods between 1648 and 1945 it was in Prussia and Germany.
Heinrich (great-great grandfather) grew up in a small berg right at the border. Half the berg was in Germany, the other half on the Polish side. The border had two lines across the road with posts on each side—no border guards due to small size. If you wanted meat you headed to the Polish meat shop on the Polish side—speaking Polish. If you wanted bakery you headed to the Deutsche (German) side to the Deutsche baker—where German was spoken.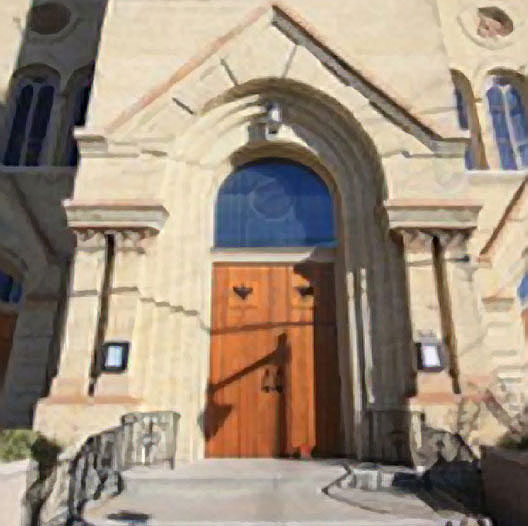 With food always tight, Heinrich wanted to migrate but could not get papers from his landowner. Without papers you could not get past border guards. They ended up in Kaukauna, Wisconsin, where German was taught in schools, not to mention used at church. The Kashubs migrated from Northern Pomerania to Jones Island in Milwaukee, perfect for them as that group made a living running their fishing boats.
The ethnic groups generally settled in "ghettos" so to speak. St Hedwig (Milwaukee) was Polish. If Polish, the priest would send him over to a Polish rooming house where he would save up to bring his wife and kids over. Look at the Polish Eagles still up on the church's front door.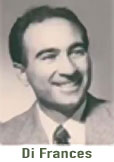 If you were Italian you went to St. Rita's Church (Milwaukee) where the priest sent you over to an Italian rooming house. St Rita's playground was the "border" for the two groups. I asked Joseph Di Frances what happened to the border. He replied "Darn Polish!" Catching me off guard. "Explain." He replied laughing "They married all my sons."