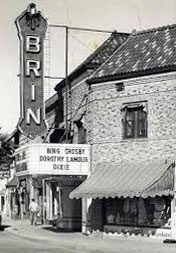 In the early 1940s the local movie theaters were busy showing the many offerings from the Hollywood studios, some films which included many Western's, known as cowboy movies. And for those movies us kids would line up at the box office clutching our dimes waiting for the box office to open. A lot of pushing and shoving went on as some kids tried to "cut in" line.
Finally we paid our ten-cent admissions and headed right into the carpeted lobby to the wonderful showcase of candy bars and the aromatic lure of the popcorn machine, counting our pocket change to see what we could get for our nickels and dimes.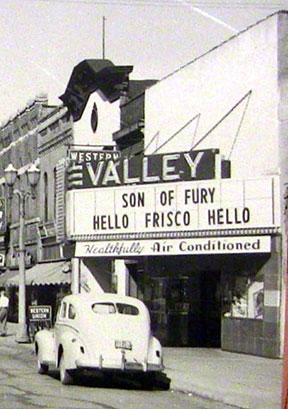 Then into the theater to pick our seats. A lot of noise of kids yelling to each other upon recognizing other friends and then changing seats until they all felt comfortable. Lights dimmed and the noise subsided and the magic of projected film began to light up the big screen.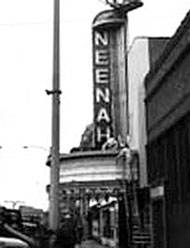 What could be better than to see a full-length movie, a serial like Flash Gordon and as always, a great cartoon. Plus a preview of the features to come and also shown in many theaters we could see "Pathé News — newsreels bringing us world news — where we would see Germany's soldiers goose-step marching, or an Olympic javelin thrower, or the President visiting a foreign dignitary. Also, the double features were a big deal with an intermission between the movies.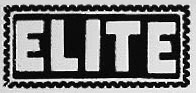 When the cowboy movies were finished we headed out to the streets where we would imitate or act out the movie ourselves, running, shooting and yelling on the way home.
Our little town of Menasha had two theaters, the Brin and the Valley, the next town Neenah, had one theater, the Neenah, and the neighboring town Appleton, had three theaters, the Elite the Rio and the Viking. They were a big source of entertainment which most people attended, and for most of us kids, it was quite often.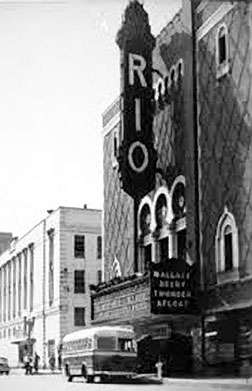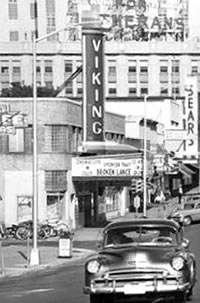 Most of the theaters still had an organ which was played regularly in the days of silent movies and stage shows. Today these six theaters no longer exist.