 They left their countries
They crossed the oceans
They came to America
The land of freedom and liberty
Our ancestors, through their hard work and strong spirit, managed to assimilate themselves into the cultural tapestry, first in their ethnic communities and then setting out in diverse ways to become the new Americans.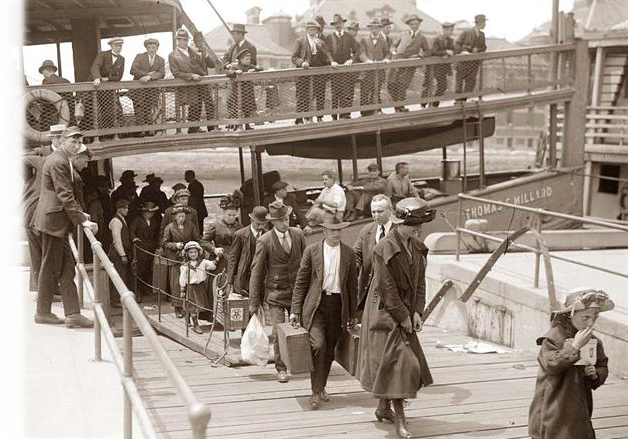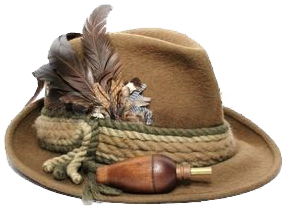 Hunter's Hat    
There are various forms of these hats. Frequently the hats are decorated with a colored, corded hatband and a spray of flowers, feathers or "brush" at the side of the crown.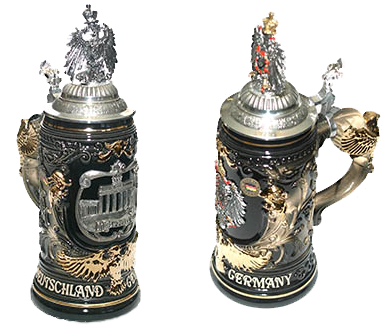 German Beer Steins  
The Germans loved their beer. These two are highly decorated and become prized collector items.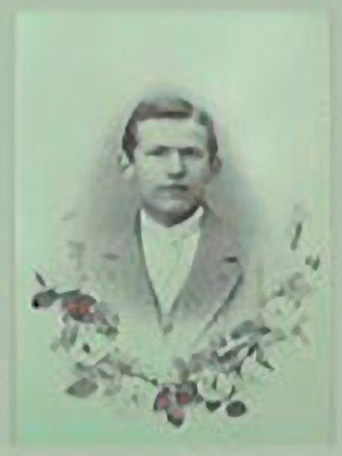 Memorial Card   
Commemorative Card mourning the death of a German young man.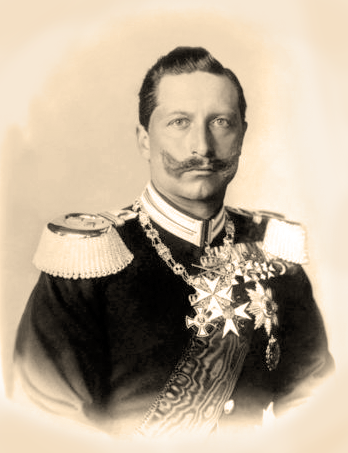 Kaiser Wilhelm II
Favorite Emperor of many. Here is a great photograph of Kaiser Wilhelm II, the last
Emperor of Germany, King of Prussia.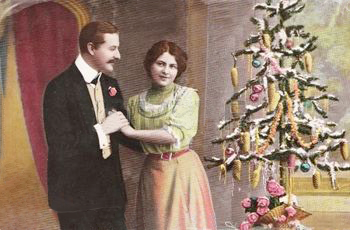 German Christmas Card 
The Germans were printing some of the best vintage post cards in the world before WWI.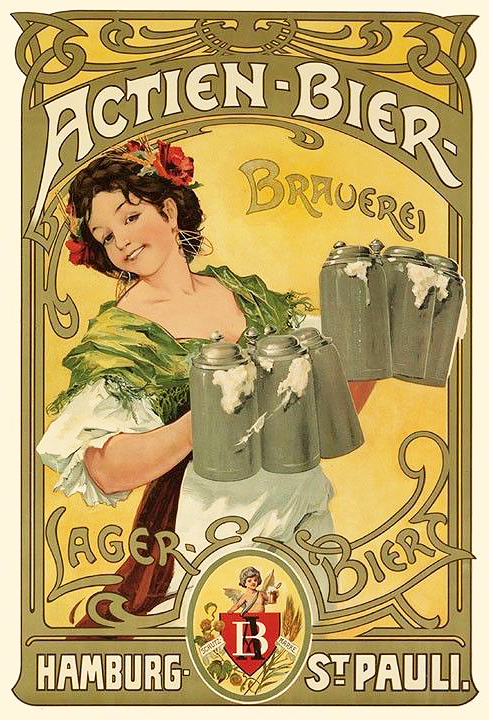 Beer Poster
St. Pauli in Hamburg. The barmaids could carry many steins at once and were an icon of the beerhalls.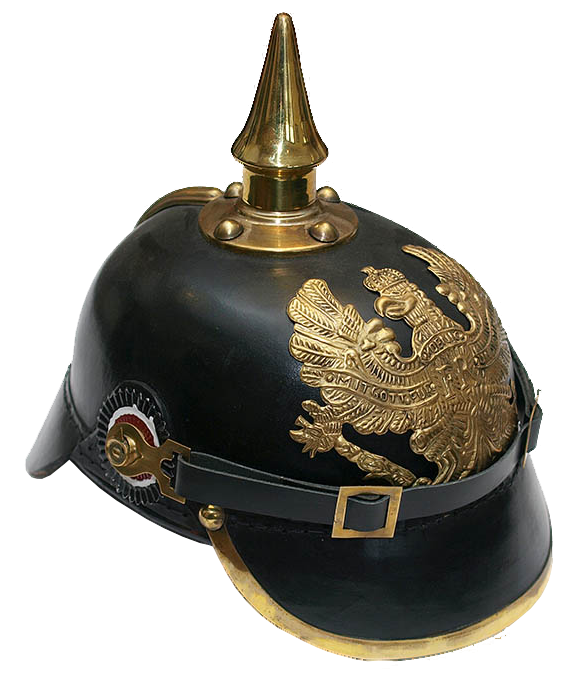 Pickel Helmut     
Designed in 1842 by King Frederick William IV of Prussia. The Pickel Helmut is made of leather. Metal helmets did not come along until World War I.

Family Sword 
Charles Beebe was a member of the Odd Fellows Society
in Kaukauna – marked as such on the sword.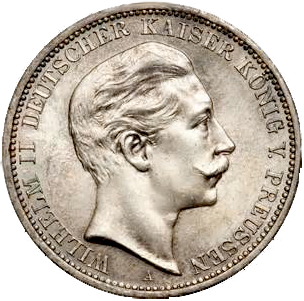 German Coin
Kaiser Wilhelm silver mark coin.